Hi everyone.
BS12ch TwellV is now in the production process of my 90 min. special. The title of the program is, MUSIC LIVE & DOCUMENT "SET LIST" Lisa Ono — Searching for a journey of heart. It will air on March 24th at 3pm.
Peter on piano is from Australia, Chris on bass is from New York, and Denis on drums is from Germany. A trio of musicians from 3 different continents. Our performance will also be in the program.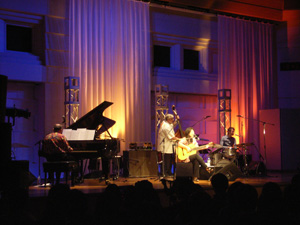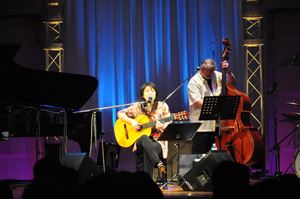 I also did an interview, please enjoy.

Also tonight, February 28th, from 8pm to 8:57pm, NHK BS Premium Tabi no Chikara will finally be on air. The title of my special is Song of soul bonding two motherlands — Lisa Ono Portugal. Please check it out.