◆I love Thai food and Thai people, too.
And the most exciting part of this Thai tour was enjoying the sound of Four Play,
It was so gentle, so light, so intelligent and so free…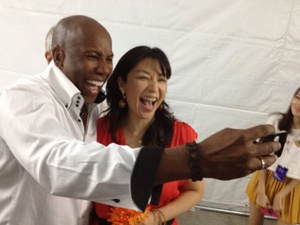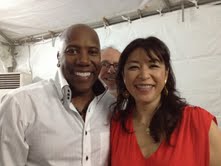 ◆I was standing on the stage of Billboard with Daniel in Japan.
He wore a black hat and played and sang just like his grandfather.
He likes to eat sushi; Uni is his favorite.
So we played "Girl from Ipanema" eight times but when we had finished singing the last one, I realized that it is gonna be the LAST time we sang it together and all of us musicians became sad.
Saudade Daniel-san! Next time we will play with Paulo-san as well since we missed Paulo-san…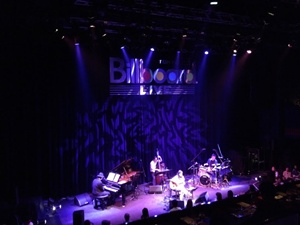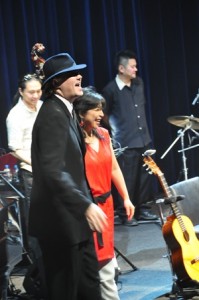 ◆Pane is my favorite pianist. I mean, I also love many Brazilians like Pane, Mario and Dori too. But every time Pane plays, it's like he embraces each notes of the song.
We went to a resort hotel with a fantastic view of the mountain. The gentle rain only added to the scenery.